Schedule a free 20-minute session to find out about individual transpersonal breathwork sessions with Iker Puente, director of the Integrative Transpersonal Institute.
Fill out the form on this page, get to know me and my work with transpersonal breathing and find out if it is a good time to have an individual transpersonal breathwork session or participate in a group workshop.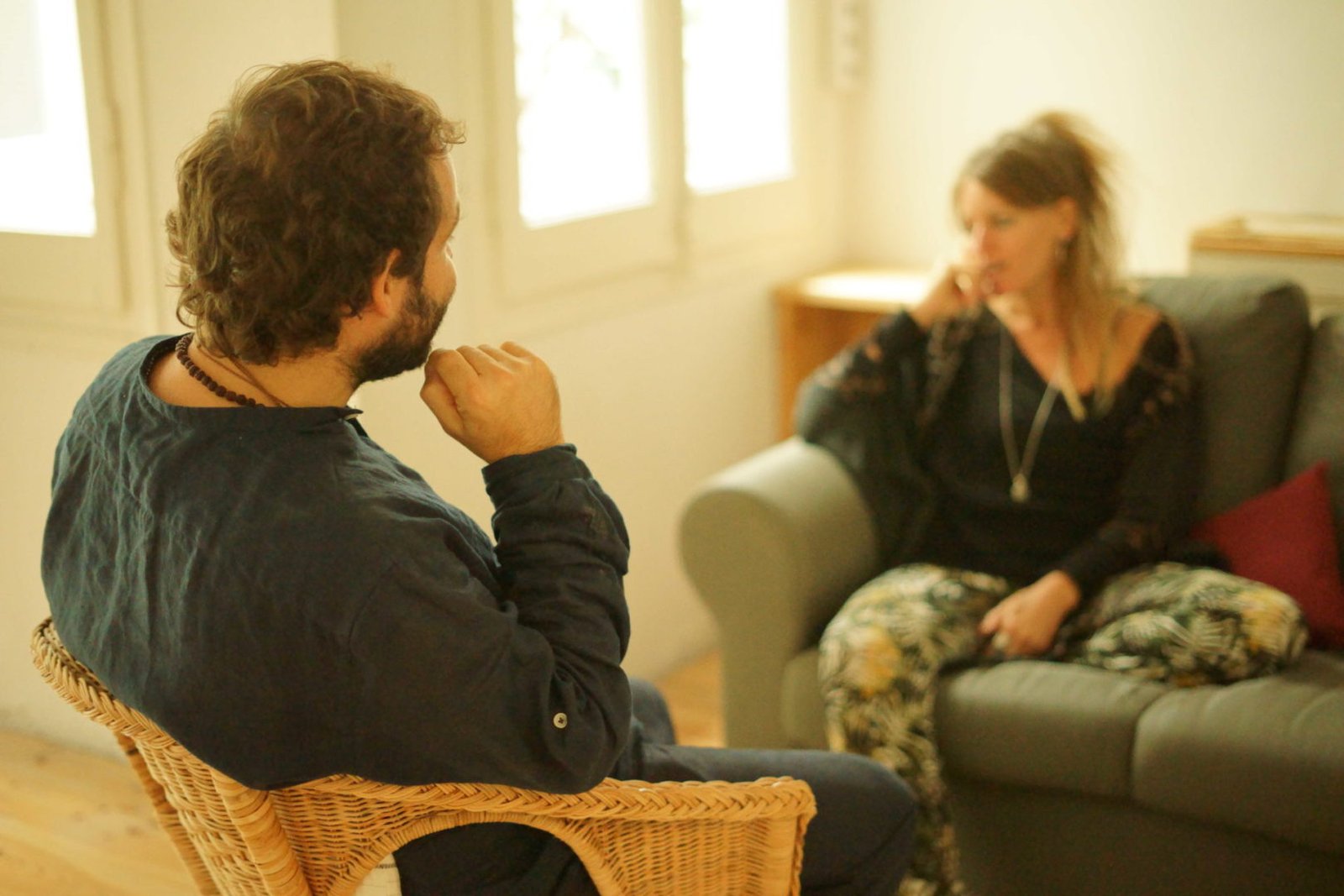 Why do Transpersonal Breathwork?
Transpersonal Breathing combines breathing, evocative music, bodywork and group dynamics, and its main objective is the release of physical and emotional tensions, the integration of biographical material, and access to potentially healing transpersonal states.
The most frequent format in which Transpersonal Breathing is carried out is the group context, but I also offer individual sessions for those people who prefer to have the experience in a more intimate context, who find it difficult to open up in a group or who want to work on a specific topic of more personalized way.
The individual sessions of Transpersonal Breathing last between 4-5 hours, including the previous preparation, the breathing session and the integration.
There is also the possibility of organizing a session for couples or small groups of between 3 and 6 people.
On the other hand, I offer integration sessions after the transpersonal breathing workshops and other works with expanded states of consciousness. Different tools are used in these integration sessions: bodywork, Gestalt therapy, expressive and creative work, elaboration of the experience at a cognitive level using various transpersonal models, etc. You can find more information in the "Integration Sessions" tab.
What is Transpersonal Breathwork?
This technique is based on other breathing techniques of a transpersonal orientation, such as holotropic breathing and holorenic breathing, techniques that I have been practicing and researching for 20 years. Transpersonal Breathing combines elements of various breathing techniques, evocative music, bodywork, group dynamics and further integration work, and is an original synthesis.
We use the models of transpersonal psychology and complexity theories as a roadmap to frame the breathing sessions and integrate the experiences. We recognize the existence of different states of consciousness and levels of consciousness, we consider the person as an integrated whole (including their physical, emotional, cognitive, systemic and spiritual aspects) and we trust in the impulse of the organism to move towards a state of maximum integration , following the principle of self-organization of systems and the wisdom of the "inner healer".
By doing individual sessions of Transpersonal Breathwork you will be able to:
Release of physical and emotional tensions.
Increase awareness and expression of the emotional world.
Reduce levels of depression and anxiety, and increase your subjective well-being.
Integrate biographical material and break patterns that no longer serve you.
Access potentially healing transpersonal states.
Increase your capacity for self-direction and the perception of meaning in your life.
Open yourself to transpersonal and spiritual dimensions that help you have a broader perspective about yourself and life.
Increase the connection with your inner world and develop your introspective capacity.
Have an experience in an expanded state of consciousness through breathing in a safe, respectful and trusting context.
What methods and tools do we use to accompany you in the individual sessions of Transpersonal Breathwork?
We work with an initial space of preparation, specifying the topics that you want to work on and the purpose for the session, followed by the breathing session lasting between 2 and a half and three hours – combining deep breathing, evocative music and optional body work. – to access an expanded state of consciousness, and a final integration work.
The experiences lived during the workshop are integrated into a space of artistic expression, meditation, centering, and verbal elaboration, from respect and listening.
Iker knows how to create a welcoming, pleasant and trusting environment in his therapeutic work which, added to his rigor and scientific experience, makes it easier for barriers and fears to disappear. Working with him helped me experience a clear improvement in my emotional well-being.

– Jordi T.
Investment and Form
The price for an individual transpersonal breathing session is €210 and the duration is between 4 and 5 hours. The integration sessions are punctual, and depending on each case, several sessions can be carried out distributed in a period of time agreed between the client and the therapist.