Schedule a free 20-minute session of Integrative Transpersonal Psychotherapy with Iker Puente, director of the Integrative Transpersonal Institute.
Fill in the form on this page, get to know me and my individual work and find out if it is a good time to start your journey through Integrative Transpersonal Psychotherapy.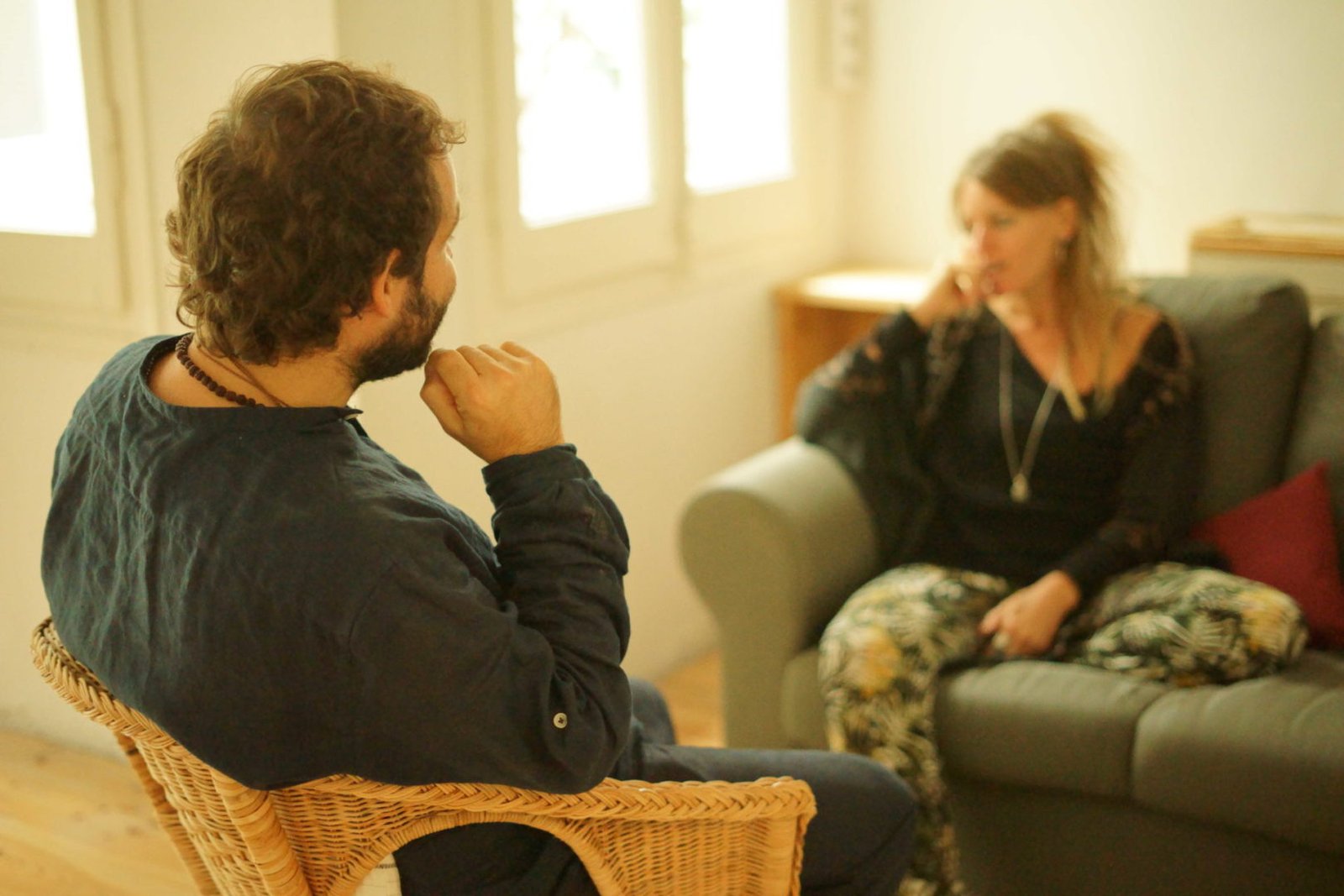 Why go to Psychotherapy?
I work from an integrative approach as a result of my extensive training and professional experience, offering a safe space in which you can explore your personal issues and difficulties. I accompany you to connect with yourself, develop self-listening and find your own answers and resources. It is a space for self-reflection and exploration of the inner world, where you can "stop" and go to meet yourself. I help you become aware of the difficulty that has led you to ask for help, exploring the reasons and causes of that difficulty, so that you can connect with your resources and make the necessary changes in your life.
There are several reasons that can lead you to go to a psychotherapy process from an integrative transpersonal approach. Especially if you are looking for a therapy that, in addition to verbal psychotherapy, includes work with the bodily, emotional and relational spheres, and that recognizes and integrates the transpersonal or spiritual dimension. However, you do not need to be specifically interested in the transpersonal to benefit from this type of psychotherapy.
There are different reasons why you may decide to start a psychotherapy process, and they are all equally valid. I work from an approach focused on the needs of the person who comes to therapy, using different techniques depending on each particular situation, with empathy, respect for your process and professionalism. Perhaps you see yourself reflected in any of the following descriptions?
You feel stress, anxiety, phobias or obsessions.
You want to improve your communication skills, develop your emotional intelligence and assertiveness.
You feel that you do not connect with your needs or you have difficulties expressing and satisfying them.
You have difficulty relating, you feel uncomfortable in social contexts or you have trouble creating healthy relationships.
You are going through a sentimental breakup, a loss or a duel.
You need to integrate works with expanded states of consciousness, make sense of deep transpersonal experiences or you are going through a spiritual emergency.
You are looking for someone who will accompany you with respect in the search for your own spiritual path.
You feel fine but you feel the desire to go through a process of personal growth, developing your resources and potential.
By going to Integrative Transpersonal Psychotherapy you will experience a process that will help you explore in a protected and respectful context the issues and areas of your life that you consider most important at that moment, including the bodily, emotional, cognitive, relational, systemic and spiritual spheres, reaching a more harmonious and ecological balance.
During my psychotherapy process with Iker I learned to listen to my body and my mind. When I knew how to listen, I learned to manage emotions, feelings and thoughts. It has been a key process in many aspects of my life. With Iker I opened a door to my interior, and today I cannot understand life without this intimate connection with myself. I am very grateful that he provided me with tools and techniques during the process. Today I have the habit of meditating every day and it is really being a very important tool in many aspects of my life.
– Marc C.
What is meant by the term "transpersonal" and "integrative"?
The term "transpersonal" means "beyond" or "through" the personal, and refers to experiences, processes, and events that transcend what is considered a limited sense of identity and that allow one to experience a greater and deeper reality. meaning of which the person is a part.
On a therapeutic level, the transpersonal vision frees us from the vision of ourselves as beings eternally trapped in the drama of the "personal biography" or the "neurotic character" condemned to an eternal "existential void", replacing it with the recognition of the cosmic home that we inhabit as a "fertile and creative void" full of potentialities.
By starting Transpersonal Integrative Psychotherapy you will be able to:
Increase awareness and expression of the emotional world.
Increase the perception that your life has meaning and that it moves in the direction you choose.
Release physical and emotional tensions, increasing your subjective well-being.
Improve your communication skills with yourself and with others.
Facilitate connection with the inner world and increase introspective capacity.
Have more harmonious and nourishing interpersonal relationships.
Break old repetitive patterns that block you and connect with your own inner resources.
Connect with the transpersonal or spiritual dimension of your being, accessing a broader perspective about yourself and the environment that surrounds you.
Find your own spiritual path, reaching a greater balance between the physical, emotional, cognitive and spiritual dimensions of your being.
It has been a growing and enriching experience. A safe space where I can challenge myself. Iker has helped me achieve a global vision and understanding of certain aspects of my life, identifying patterns that are repeated over time. It has helped me to know myself better, to be freer and more responsible.
– Miguel B.
What methods and tools do we use to accompany you in your process in Integrative Transpersonal Psychotherapy?
Our theoretical and methodological references revolve mainly around transpersonal psychology and humanistic psychology.
Integral theory (Ken Wilber)
Person-centered therapy (Carl Ransom Rogers)
Body and Bioenergetic Therapy
Transpersonal Music Therapy
Iker knows how to create a welcoming, pleasant and trusting environment in his therapeutic work which, added to his rigor and scientific experience, makes it easier for barriers and fears to disappear. Working with him helped me experience a clear improvement in my emotional well-being.

– Jordi T.
Investment and Form
The price per individual session is 70€ and the duration is one hour. The investment of time that I recommend is a semester of weekly or fortnightly sessions depending on the need and the topic to be addressed. The duration and frequency of the sessions may vary depending on each particular case, and are agreed upon at the beginning of the process.
Fill in the following form, get to know me and my individual work and find out if it is a good time to start your journey in Integrative Transpersonal Psychotherapy.